Day 19
five of your favorite blogs and what you love about them
But seriously, and I know this is really sad, but
I just couldn't think of a good story from my childhood
that I really wanted to share with everyone.
So we'll just say I played hooky yesterday.
I'm finally sitting down on this
absolutely disgusting Spring day.
Sorry, it's early Summer. I said I was done with Spring and I meant it.
But regardless of the weather I had a pretty great day.
Went out and got a lot of gardening done,
even though it was raining most of the day
I got this awesome nail polish at a local event!!
OPI actually made it and donated it to Sandy Hook Promise.
So OPI is not benefitting from it at all.
All proceeds go directly to Sandy Hook Promise which is just awesome!
I will be doing my nails the minute I finish this post.
and after I eat dinner. Hey, a girl's gotta eat.



So, did this blogger challenge really just ask a bunch of bloggers
to pick only five blogs to put on our lists?
I'm not sure that's even possible!



However, I have compiled a list of the ladies
whose blogs I read every single day.
No matter how busy I am.
No matter what else I need to get done.
I always check these blogs out.
Karla is a great blogger. She always has a funny story to tell
or great advice for her fellow newlyweds. I love how much Karla
cares about her readers. I think she always makes them feel welcome on her blog!
Kayla is another fantastic blogger.
Just by reading her blog you can tell how much she puts into it
and how much she cares about it. I always love reading her posts!
Veronica's blog was one of the very first blogs I stumbled up
when I started my adventure into the blogoshpere.
She is so positive and sweet and caring.
You can't help but love to read about her life!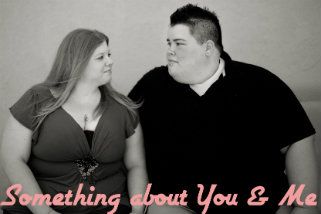 Cheltee's blog is really great!
I think she has a hilarious sense of humor.
Her posts always make me laugh and she keeps
everything lighthearted and fun.
I must have a thing for lighthearted and fun blogs,
because Kelly is another blogger who knows how to keep things simple.
I look forward to reading her posts everyday!
So those are my top, top, top five blogs.
I could throw out a bunch of other blogs I love to follow
but I think I'll save those for another "favorites"
post in the future. It's nice to promote other bloggers
because they're all doing such a great job
and I love the fact that I have gotten to know them!
Tomorrow -
Get real. Share something you're struggling with right now.